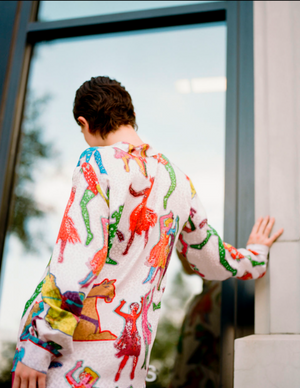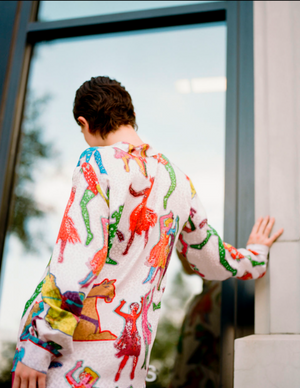 STELLA MCCARTNEY X THE BEATLES BLOUSE
Description
"Lucy in The Sky with Diamonds" original artwork printed blouse.
How we like to style it
Layered over a slip dress or tied at the waist with boyfriend jeans!
Condition
New with original tags
Label
Designer: Stella McCartney x The Beatles
Size: 44
Fabric Content:  100% Silk
Measurements
Bust: 42"
Sleeve: 27"
Length: Front: 26 1/2"  Back: 31 1/2"


Best Fits
S - M