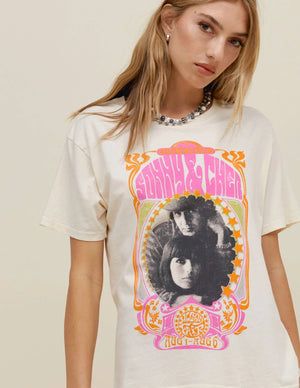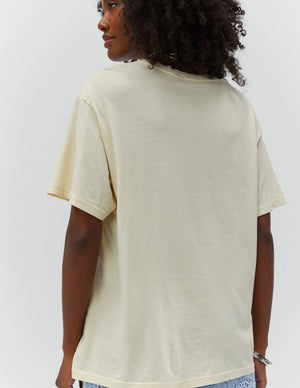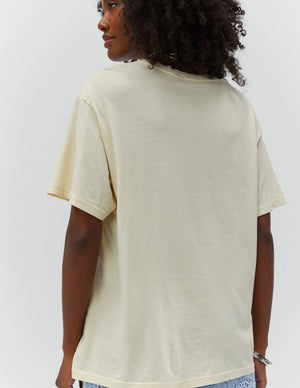 SONNY & CHER MELODY FAIR BOYFRIEND DAYDREAMER TEE
Description 
Iconic performing duo and America's favorite power couple found fame from their catchy songs, unique fashion statements and on-stage banter. With tracks like "I Got You Babe," "Baby Don't Go," and "The Beat Goes On" it was sure talent that solidified their popularity. Reaching stardom in music and romance, pay homage to Sonny & Cher's legendary partnership with a boyfriend tee packed with major nostalgia. Featuring a multi-colored, poster style graphic with a scanned image of the pair designed with era appropriate motifs. Shouting out their setlist at Melody Fair, swoop up the latest Sonny & Cher souvenir for your rotation.

Designer: DAYDREAMER
Made from 100% cotton, with a perfect hand feel and worn in look

Daydreamer's best selling style for a reason - their boyfriend tee is loose in all the right places. Featuring an open neckline and slightly dropped sleeves, this light tee is soft and slouchy

Model is wearing size S

Size S measures chest width: 19" length: 25"
How we like to style it
With your favorite pair of denim for the ultimate vibe!