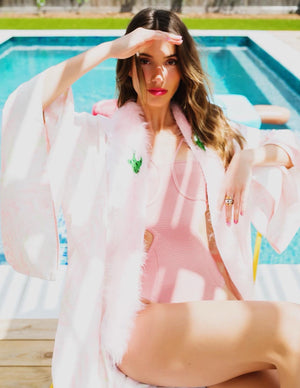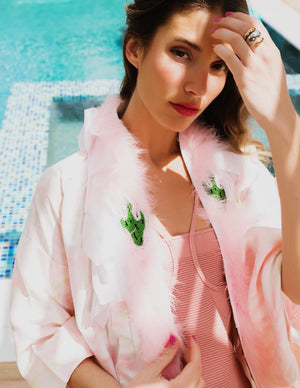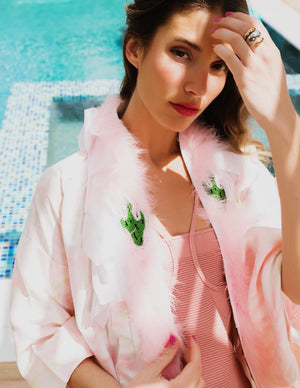 KIMONO ZULU x 1988 COLLAB CACTUS KIMONO
Description
This beauty is from our "Be Happy" collaboration with Kimono Zulu. This limited-edition collection of 13 reimagined vintage kimonos adorned with sparkly smiley faces, bright pom-poms, and fuzzy accents.
Find more from this collection at The Pop-Up Co-Op. 

Our upcycled collections are carefully designed using a variety of hand picked textiles. All pieces are one-of-a-kind and made by the 1988 team in Texas.

How we like to style it:
Paired over your swimsuit or with your favorite tee and denim. 

Measurements
Size: One Size


Fabric
100% Silk excluding Feather trim
Condition
Perfect!
Photo Credits: Photographer: Traci Ling, Stylist: Luisa Babarczy, Model: Valen Custer