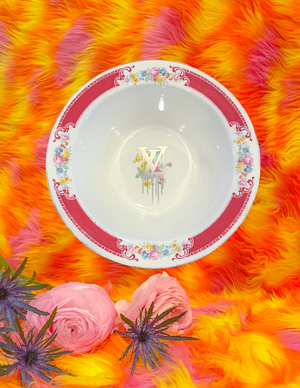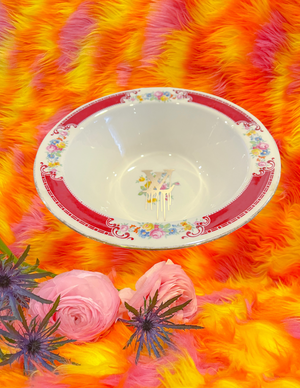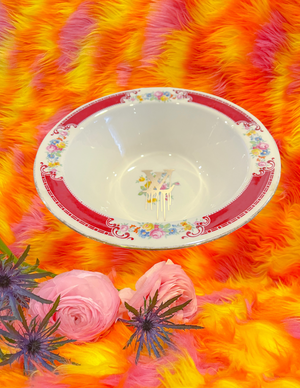 DRIPPING LV BOWL
Description
Dripping Louis Vuitton Vintage China Bowl
Width - 9 1/2" Height - 3"
This piece is upcycled using permanent vinyl and is completely usable.  

All of our vintage pieces are one-of-a-kind. If you would like to place a custom order, please send us an email to shopnineteen88@gmail.com.

Label
Upcycled by Shop 1988 in Houston, TX.

Condition
Great

Care Instructions
We recommend that you hand wash this baby.