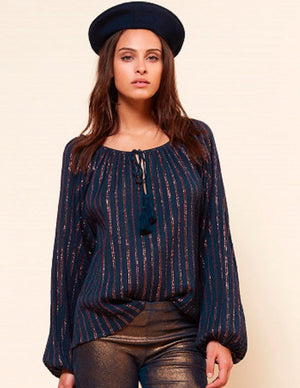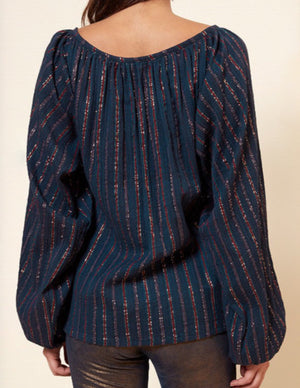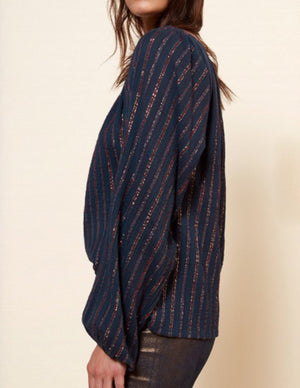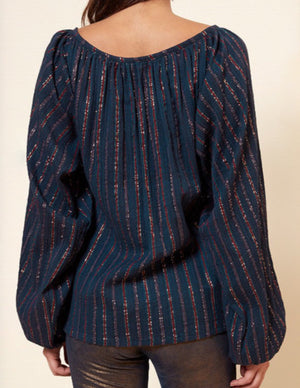 MES DEMOISELLES NAVY LUREX BLOUSE
Description
Elize Lyrical Peasant Blouse navy multicolored striped design. Split neck with ties and long sleeves with gathered cuffs.
How we like to style it
Tucked into your favorite pair of denim!
Condition
Excellent 

Label
USA: 6
France: 36
Fabric Content:  95% Cotton 5% Polyester
Measurements
Bust: 40"
Waist: 21"
Length: Front - 21", Back - 23"
Arm: 25.5"
Shoulders: 19.5"
Best Fits
S - M